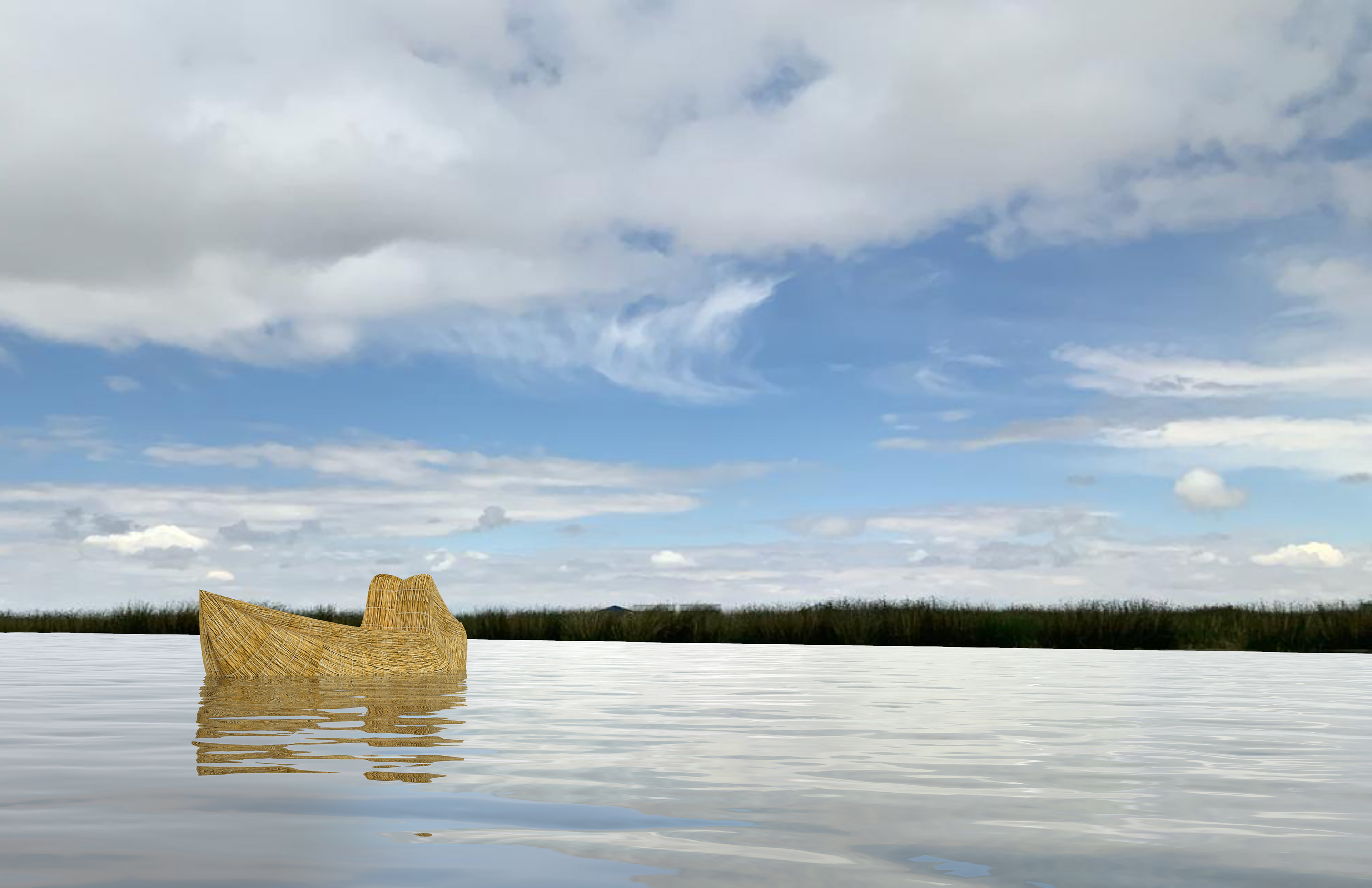 The Uru Desk boat is a social design project aimed at helping the Uru children of the Andean region of Puno in Peru. Confined to manmade islands on the Titicaca Lake, the Uru have had little to no access to quality education, due to a lack of infrastructure. While the government has attempted to build traditional schools in some islands, they frequently flood and sink to the bottom of the lake, leaving indigenous children without a school to attend. At the same time, children do not have a reliable means of transportation to other islands to recieve said education.
Interviewing Amalia Suaña, a professor at their elementary school, she expressed her dream that children would one day be able to attend school for the mandated 11 years. She also explained her dear of seeing traditional Uru craft die due to not being appreciated as a modern source of income.
Juana, an 8 year old student, hopes to continue her studies at school. Though unlikely with the current infrastructure in place, she wants to keep learning and exploring her heritage.
The current system means that Juana will have to abandon her studies once she outgrows her basin. Like most children in the Uru islands, Juana is likely to work in agriculture by age 14 and be married by then also, unless something changes.